Country Coach RV Makes Motorcoaches Luxurious Style
A Country Coach RV is a motor home to meet or beat anyone's expectations for traveling.
With excellent service and sales, the Country Coach Corporation is a manufacturer intent on being your #1 choice.
They have factory trained employees ready and willing to take care of your motor home.
They will provide complete service from bumper to bumper.
This includes oil changes, painting needs, collision repairs, glass replacement and mechanical service.
And don't forget the brakes, alignments and even your engine and transmission.
You can also get the needed parts for your motor home to keep it in tip-top shape.
Providing you excellent service is what they strive for.
If you are looking to upgrade your motor home, they have a consignment plan for you. They will house your RV and show it to prospective buyers for you.
The best thing is, you will receive any money they can sell it for. Of course, they have a fee for showing it and insuring it for you.
It is a great way to get it sold. You don't have to talk to anyone and it is on the lot with sales associates ready to give it their best attention.
Your motor home is an investment that you want to keep in great condition. Replacing parts as needed and keeping the maintenance up will ensure a great return on your investment.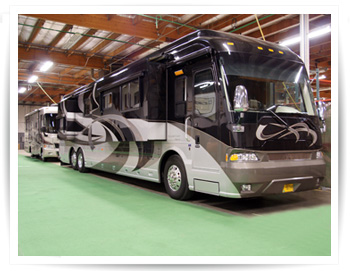 Located in Junction City, Oregon, you will find the streets buzzing with the exciting news of the business. They strive to keep a good reputation and have done an excellent job.
They want to be your motor home dealer. Whatever your needs are for your motor home, give them a call and talk. You can reach them during the week at:

Days: Monday – Friday
Hours: 8:00AM to 4:30PM PST
Phone:
541-234-2167
E-mail:
parts@countrycoach.com
Browse through their inventory and find the perfect motor home for you.
They have great deals every day and their prices are just right.
You will get a fair deal and a little more when you do business with them.