Lake Tiak-O'Khata

Waits For Someone To Enjoy It
Lake Tiak-O'Khata is just bursting at the seams for all to enjoy the beautiful scenery and fun activities available.
Lake Tiak-OKhata, a family-owned resort in Louisville, MS, offers a full service restaurant.
The resort includes six private rooms (which can hold 4 to 400), two conference centers, a lakeside motel, waterfront cabins and efficiency suites.
The lake is a perfect place for your family vacation or business meeting.
Known as a place that brings people together, there is something for everyone.
There is always a new menu for the day.
Just looking at the menu tells you they are an upper class place to eat.
You don't find this kind of southern food on any menu nearby.
They have lots of Recreational Activities available to do as a family or even by yourself. Here is a list of them: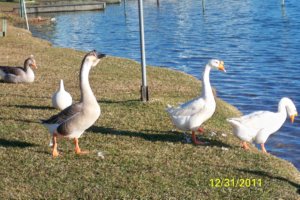 Swimming Area - Free for lodging guests
Bank Fishing - Free for lodging guests
Jon Boat Rentals$8.00 half day / $12.00 whole day / $3 per additional person
Boat Launch $5.00 per boat per day
Pedal Boat Rentals ((summer only) $5.00 per half hour
Volleyball, Basketball & Ping Pong - rental equipment available- deposit required
Tennis Courts - no rental equipment available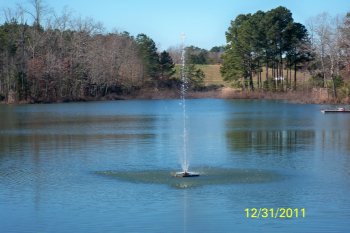 The resort's RV Camp Ground is the perfect place for those RV campers, camper clubs and families that like to go RV-ing together.
You will find a beautiful park with 30 sites, complete with water, sewer, electrical, and cable hookups. There are no individual fire rings. You will find one "Bonfire Pit" for all to enjoy.
The rate starts at $19.00 per night. That is not a high price for all the stuff you get along with it.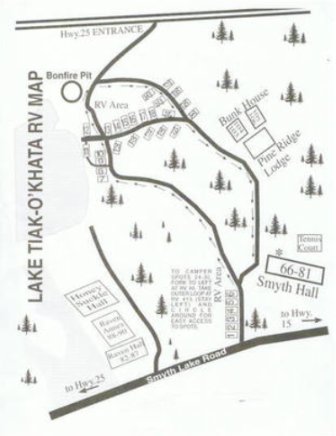 Getting There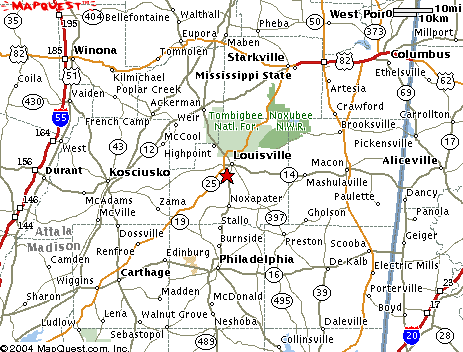 There are also long term rates available.
RV spots come with complimentary swim passes (2) for each camping area rented.
You will also find efficiency suites, waterfront cabins and the resort's Inn.
Each room is equipped with free wireless Internet, coffee makers, TV and DVD players, refrigerators, irons, ironing board, and hair dryers.
Just like being at home!!
To get there, you can contact them with this information:
Lake Tiak-O'Khata Resort
P.O. Box 160
213 Smyth Lake Road
Louisville, Mississippi 39339
Phone (662) 773-7853
Reservations Line 1-888-845-6151
Fax (662) 773-4555


From Lake Tiak-O'Khata to Mississippi Campgrounds