Cheap Family Vacations
With A Tent Or A Camper
Looking for cheap family vacations? Look no further!
Camping is both cheap and fun.
You can get a tent for a low price, pay a small fee at a campground or even camp free at some places, gather some firewood, kick back and have fun.
You don't have to pay a lot of money for an affordable family vacation.
Kids have loads of fun staying in a tent. It is an adventure to them.
You can even take the family pet along.
Study nature, hike trails, go fishing, visit waterfalls... so many choices!

Free Things To Do
How about a leaf collection.
A rock collection. A bug collection.
A wildlife hunt. Star searching.
Finding cloud objects. Boat watching.
Walking or riding bicycles for exercise.
Tired yet? I think we have filled up about 3 days right there.
The clean fresh air adds a lot to the enjoyment. Watching barges go by. Maybe riding on a boat. How about skiing.
How about doing nothing but listening to the quiet. Journaling. Study. Worship the Creator of all the beauty around you.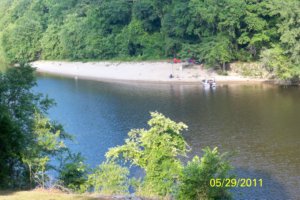 Where are all the seashells?
What kind of drawing can you do?
Can you identify the wild berries and herbs you see?

What would you like to do and where would you like to go?
Row a boat, fly a kite, go fishing.

Free Campsites
The Natchez Trace in the Southern U.S.A. is a wonderful road to travel. They have free camping along the way, too.
Let us know about your affordable family vacations. Give us your ideas. Show us your pictures. (Scroll down to send.)


Are Cheap Family Vacations For You?
Think of things you would like to get away from:
Traffic noise. Machinery. Horns. Factories running. Phones constantly ringing. Grocery store crowding. Speeders. Neighbors. Red lights. Mail.
Think of things you would like to find:
Peacefulness. Solitude. Birds singing. Kids laughing. Slow pace walking. Walking nature trails. Campfire. Grilled food. Stars in the sky at night. Sunsets. Sunrises. Frogs croaking. Fish jumping in the water. Quiet time. Write a book. Journaling. Daydreaming. Time to do nothing. Sit. Fish. Worship. Save money. Sleep outside.
Find your happy family vacation in the campground of your choice.
Make wonderful new family memories and then share them with us.  (You can also read about other family memories on that page.)


Travel Trailer RV Camping Home > Cheap Family Vacations: you are here