Rent An RV

There may be several reasons to rent an RV or camper. If you aren't a regular camper, rentin can save you from making payments on something you are going to use only once. An investment in an RV is quite a long commitment. Renting is a good way to try the lifestyle before making that long-term commitment.

RV payments can be expensive, even if you get a used one. Why not try different types to find out what makes the most sense for you and your family.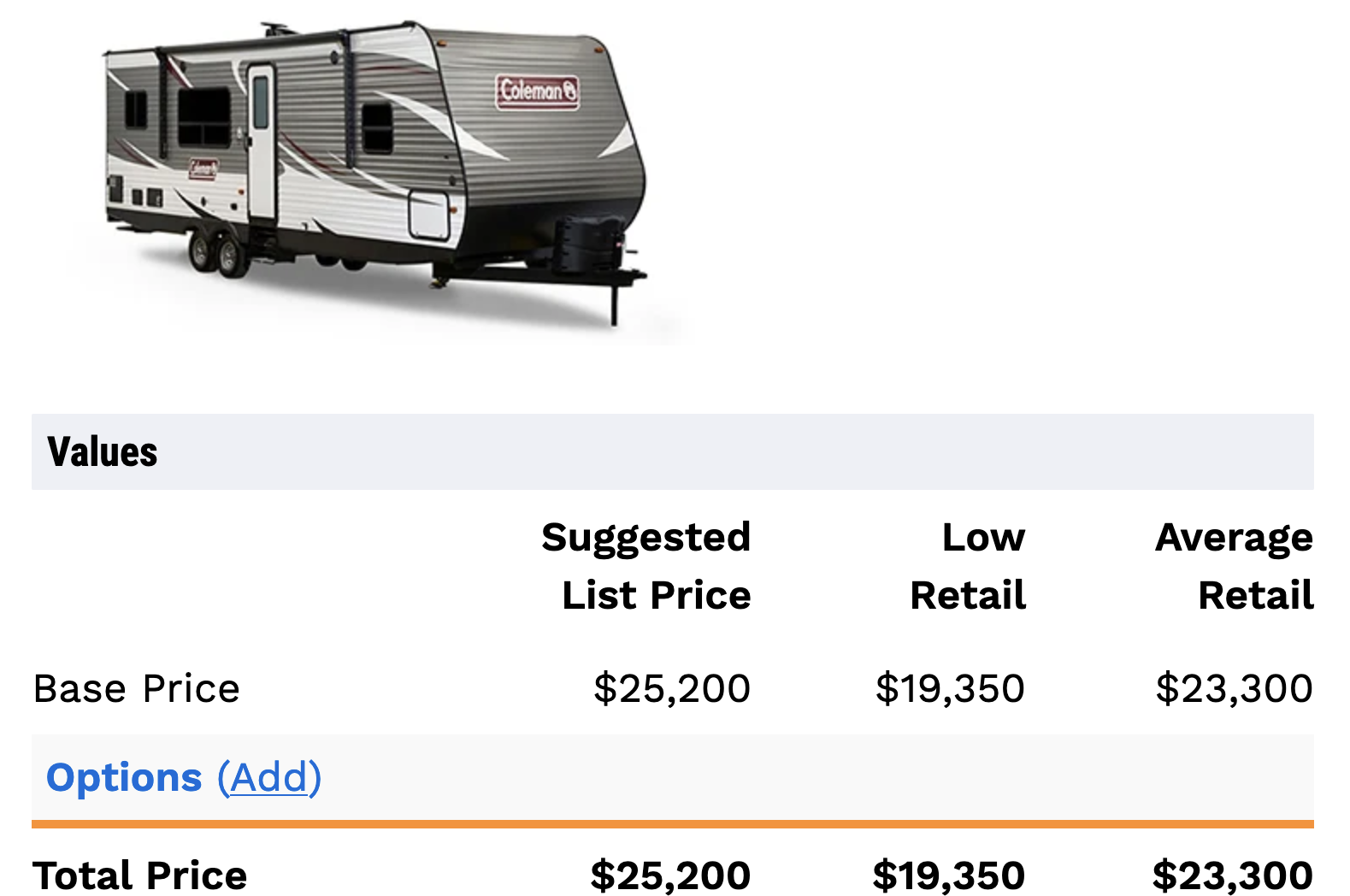 camper price example
If you want to use an RV for a one time event, like extra accommodations for wedding guests, then renting a camper or RV may be just what you need. You may even be able to park it on your property. If not, then a nearby campground would work.

This is a low cost and low maintenance solution. You can get a great deal on renting an RV. Just sign and drive to wherever you want to go and only pay for the time you use.
Some people may use them for work purposes. Traveling nurses use them. Construction workers may use them, either for temporary housing or on a job site.

Motorhomes are generally easy to drive and you will need to be familiar with the way an RV works. These diesel pushers are not good on gas mileage, but the cost of fuel can be lot cheaper than staying in a hotel.
Freedom to move around is priceless, not to mention privacy benefits. Living expenses can be cheaper because you have a self serving kitchen and bathroom.
Just stock your RV with food and supplies, and go. That makes an easy way to take a vacation. You can travel anywhere you want to go.
Check out Outdoorsy.com or RVshare.com to learn more about renting an RV or camper.

Rent an RV or Camper for a Reunion

Another idea would be to plan a family reunion and have everyone meet at the same campground. This would be a great way to share your love of camping with family members. Those who are new to it can just rent a camper for the event.

Just imagine yourself in the campsite of your dreams, whether it is at the beach, at a campground, in the mountains, in the woods, at a trailer park, at a state park or even in a back yard.
With the calmness of nature at your back, the beautiful sunsets, the quite evenings, the view of natural resources, wildlife and even the closeness of family, what are you waiting for?
An affordable family vacation is waiting for you to just make your reservation and pick it up. You may also arrange to have the RV or camper delivered to the site of your choosing, to make it even easier.

Make your dreams come true, make your family vacation a reality and make the chore of vacationing a breeze.
Travel Trailer RV Camping > Buying an RV > Rent an RV: you are here